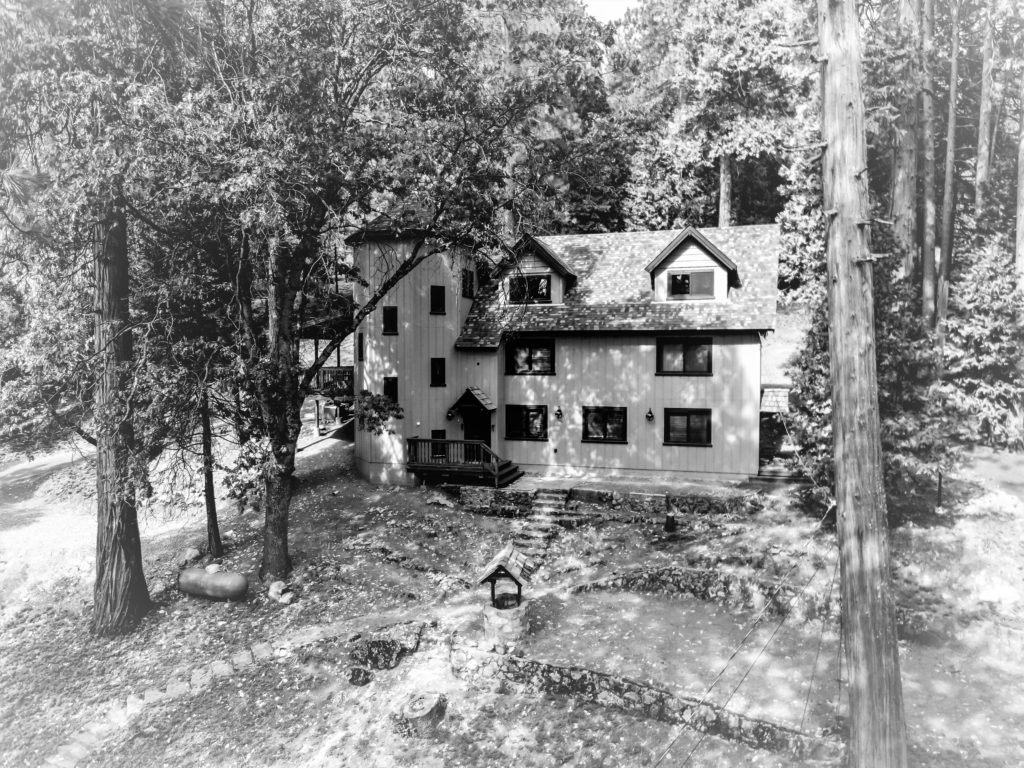 The Magical Mystery Cabin is a private residence (not a vacation rental).
Stays have been donated to auctions to raise funds for certain nonprofit organizations near and dear to us.  We are thrilled that thousands of dollars have been raised by stays to assist these organizations.  This site is intended to provide information for potential auction bidders.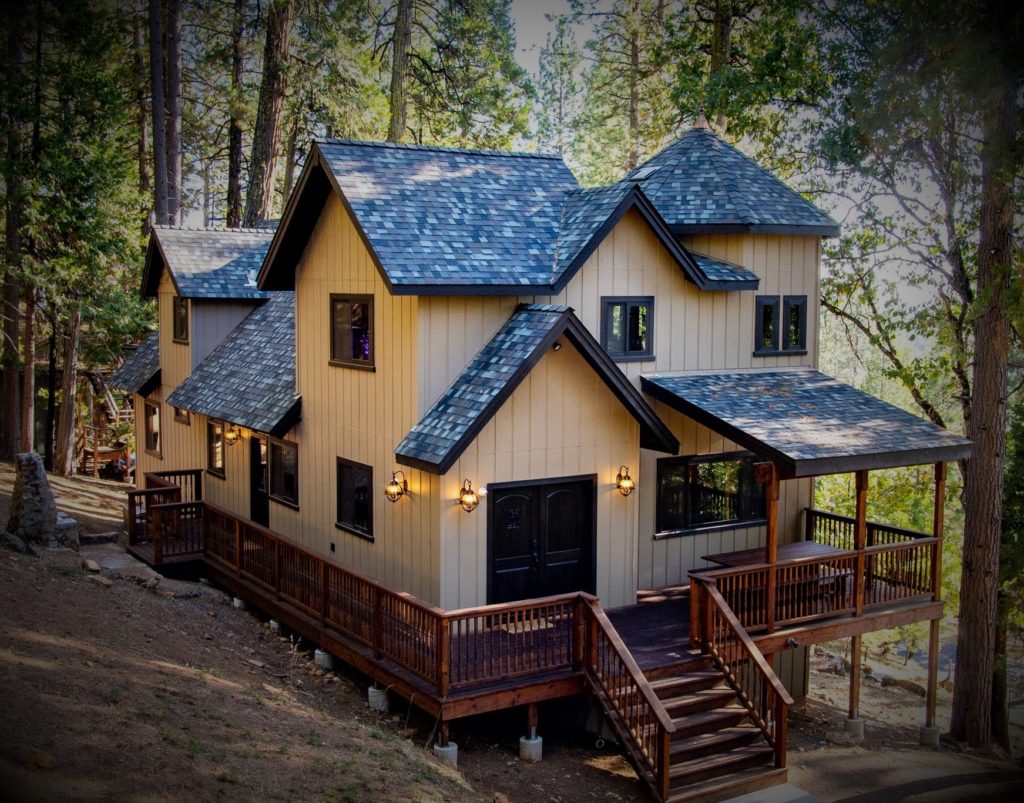 ABOUT THE CABIN:
Retreat … Into the Woods … to a cabin inspired by magical worlds, such as those found in Harry Potter, The Narnia Chronicles, Alice's Adventures in Wonderland, King Arthur and the Knights of the Round Table, Game of Thrones, The Wizard of Oz, The Hobbit and the Fairy Tales of Hans Christian Andersen and the Brothers Grimm.
– Located on a quiet street in a beautiful forested setting.  Pass through stone walls, up the winding driveway, across the deck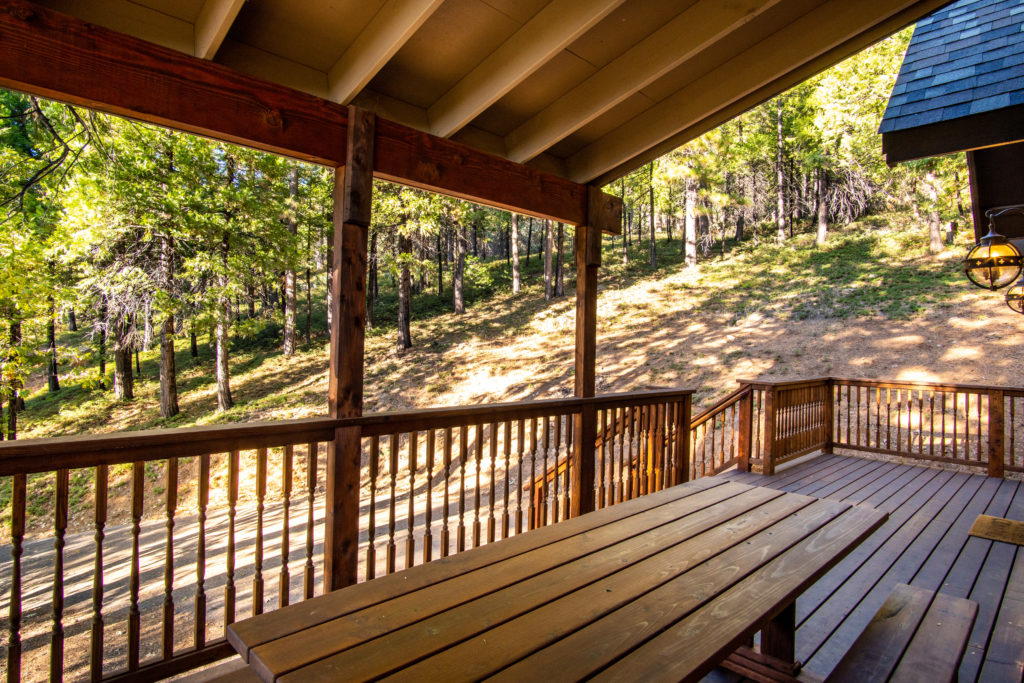 – To the main entrance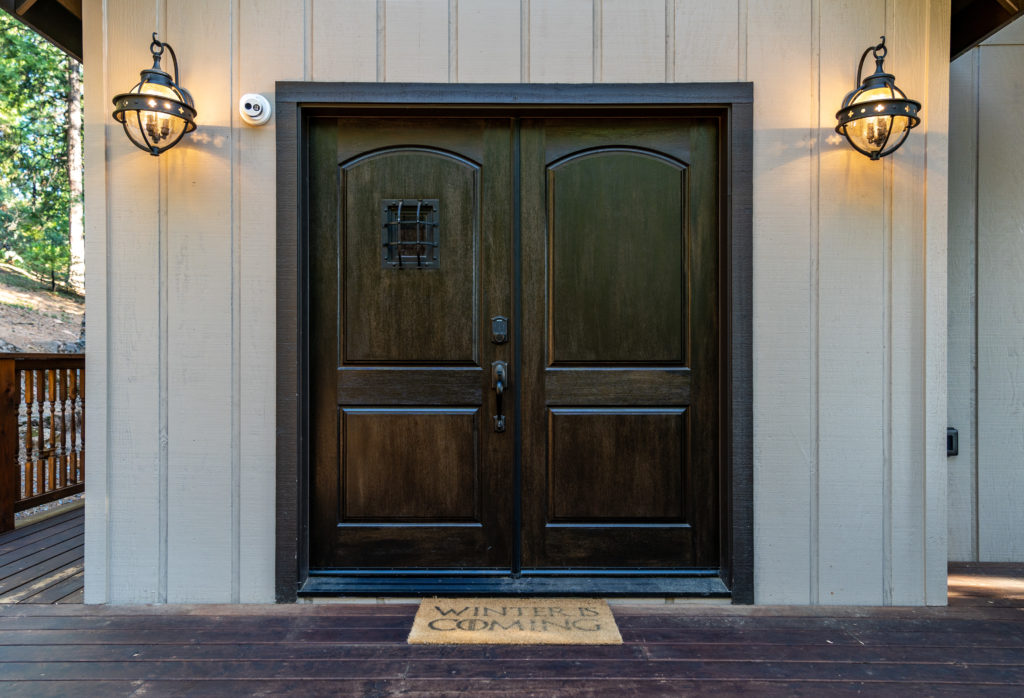 – The cabin is approximately 3,000 square feet on 3 Levels.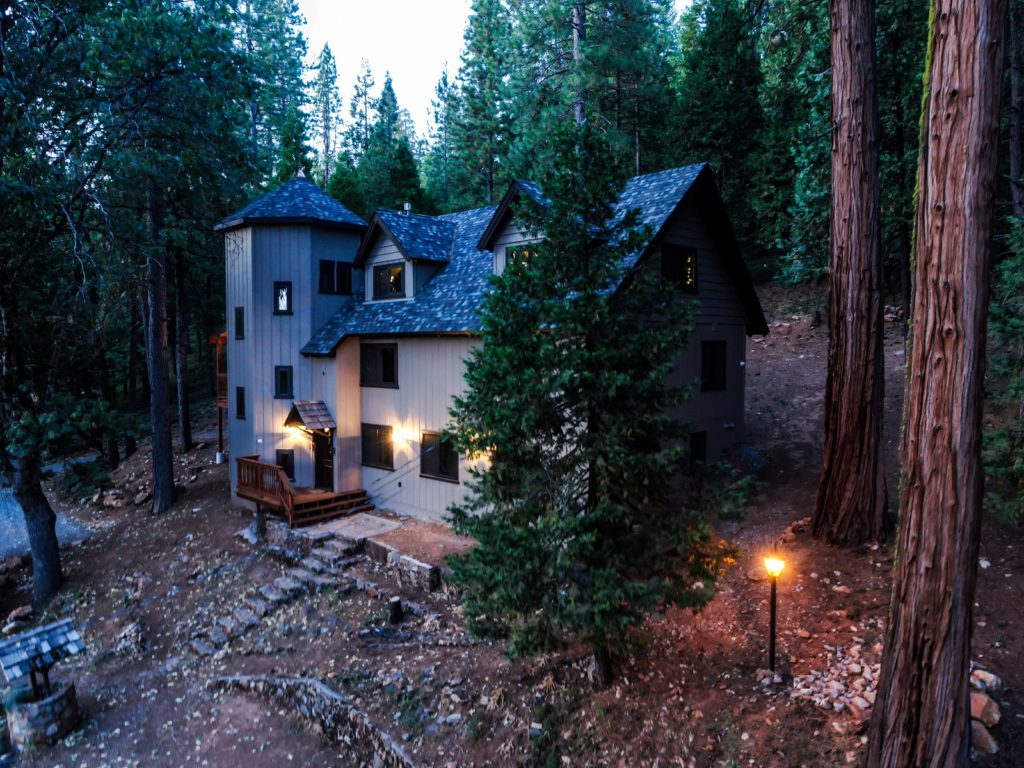 There are 4 bedrooms:
– Main Level front bedroom with 1 Queen bed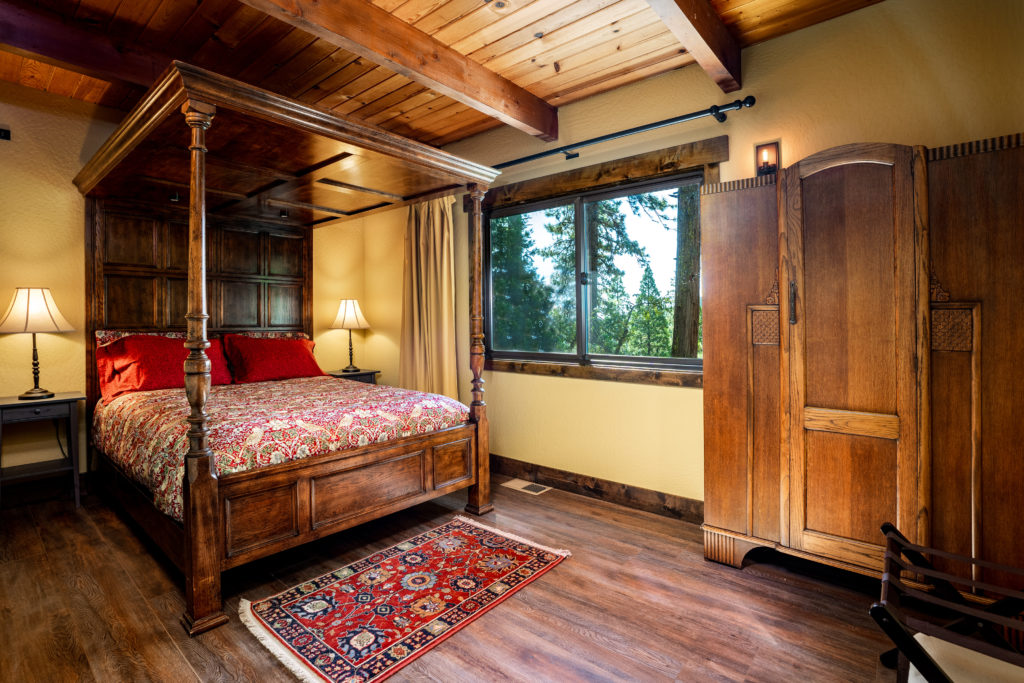 – Main Level back bedroom with 1 Queen bed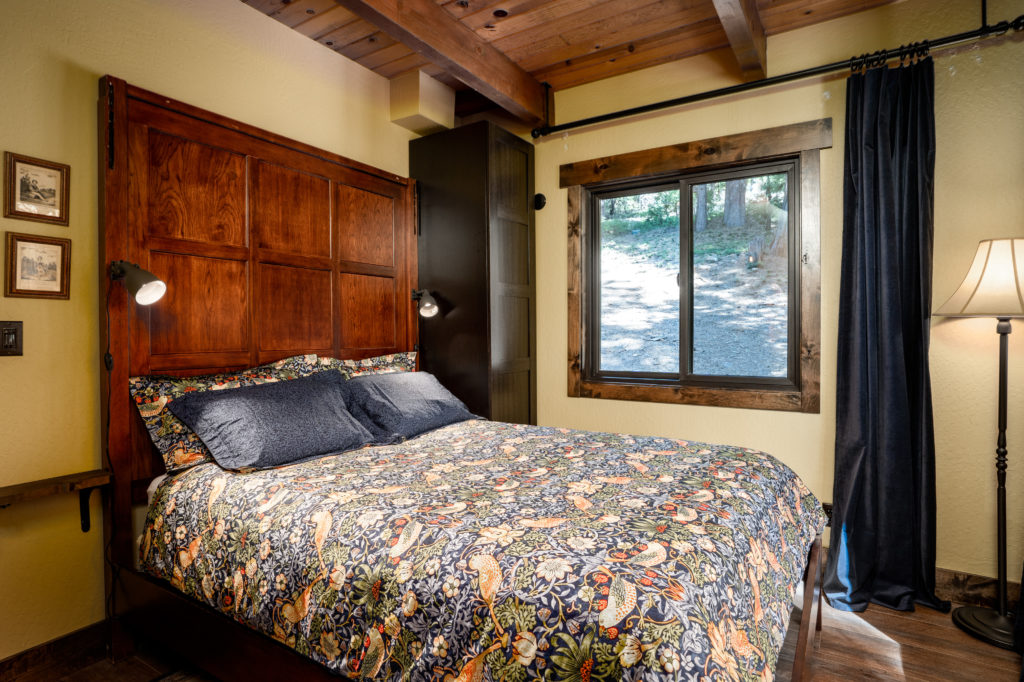 – Upper Level "Princess & the Pea" bedroom with 2 Queen beds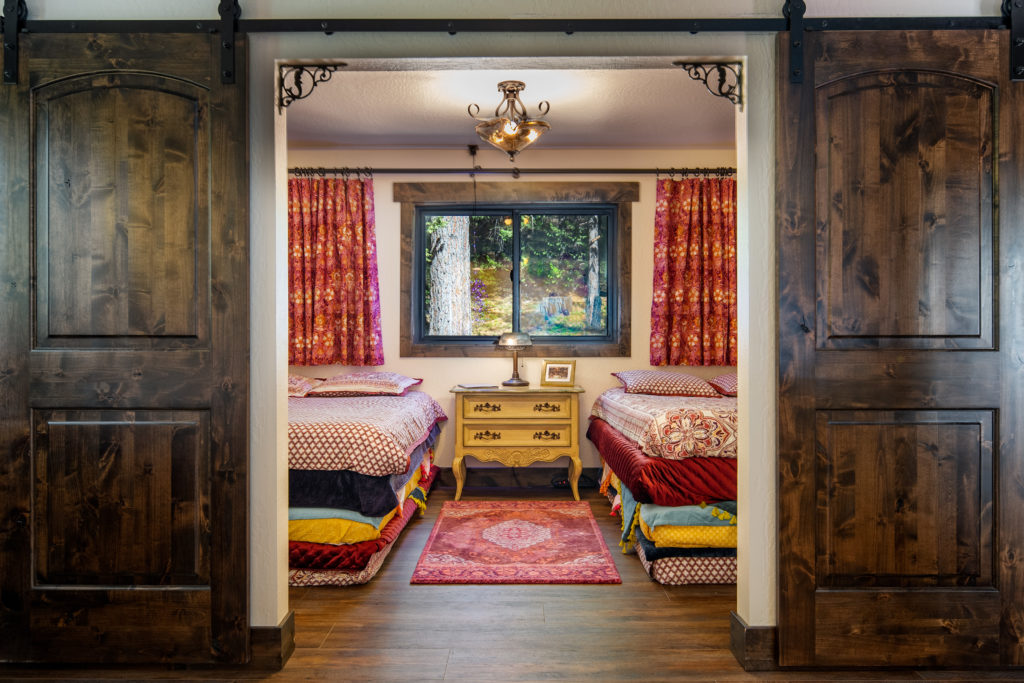 – Upper Level "Hogwarts" dormitory with 8 Twin beds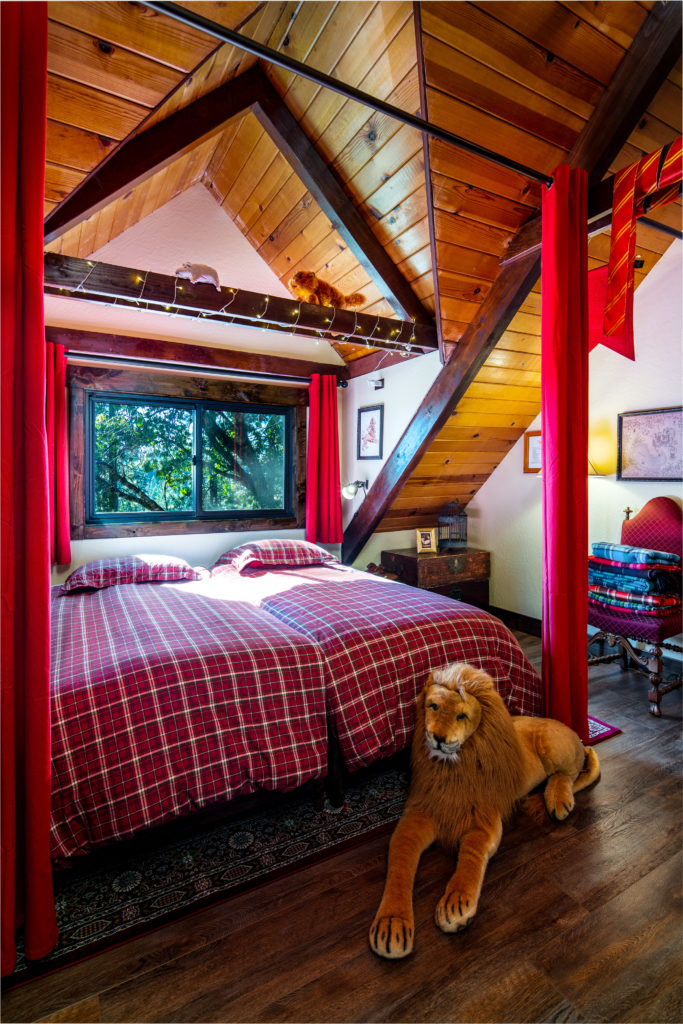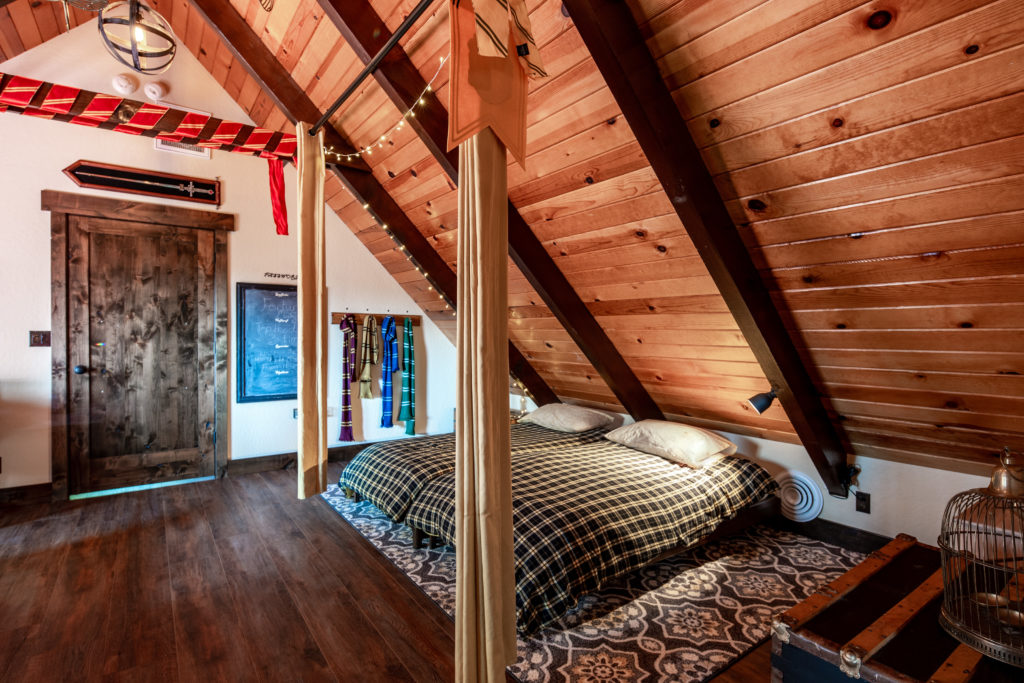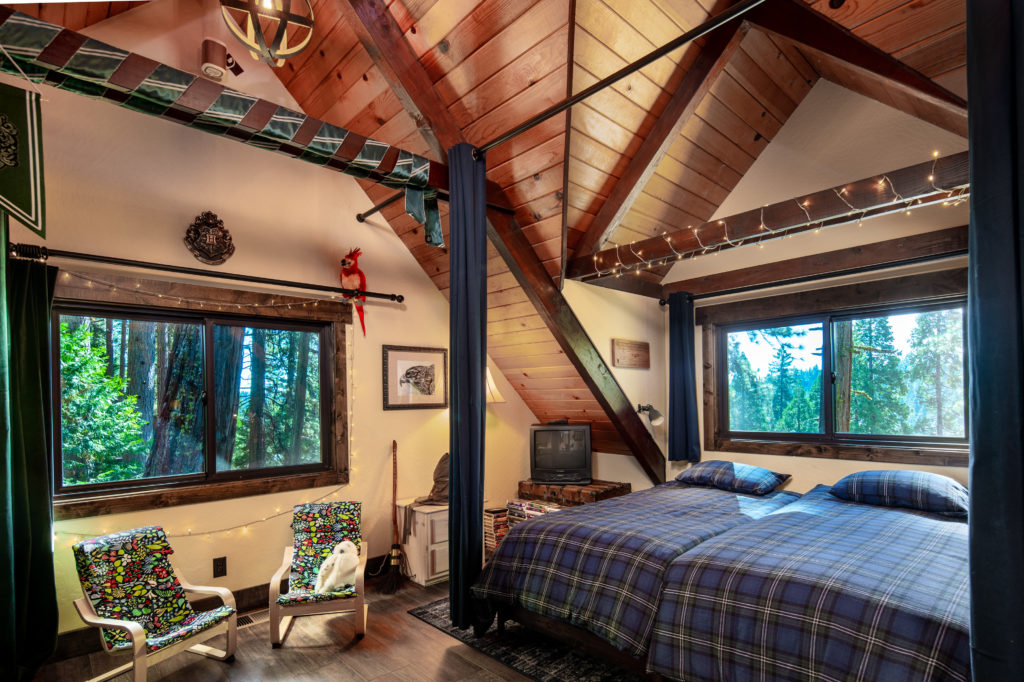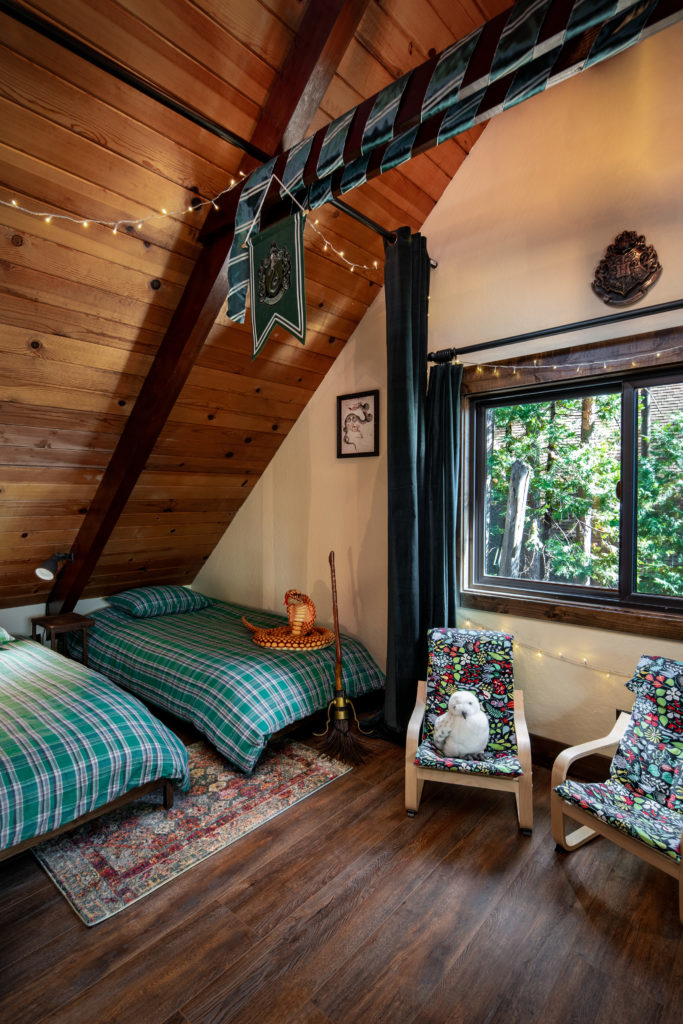 2  1/2 bathrooms: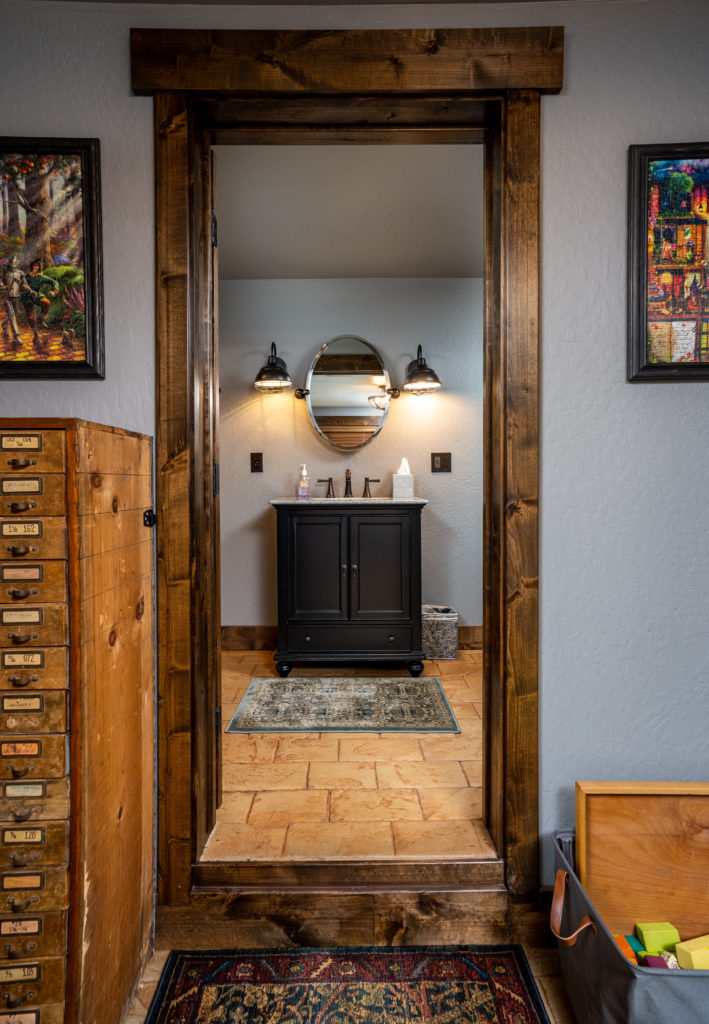 – Half bath & Laundry Room on Lower Level
– Full bath on Main Level
– Full bath on Upper Level
Plenty of Common Areas:
– 3 Sitting Rooms (one on each level) with sofas and televisions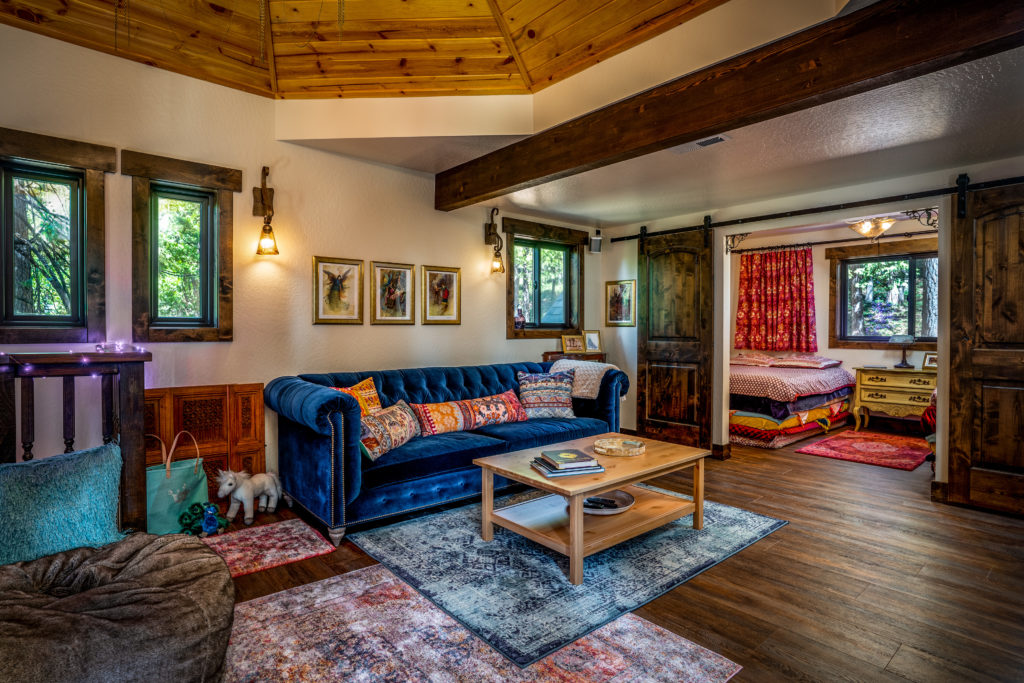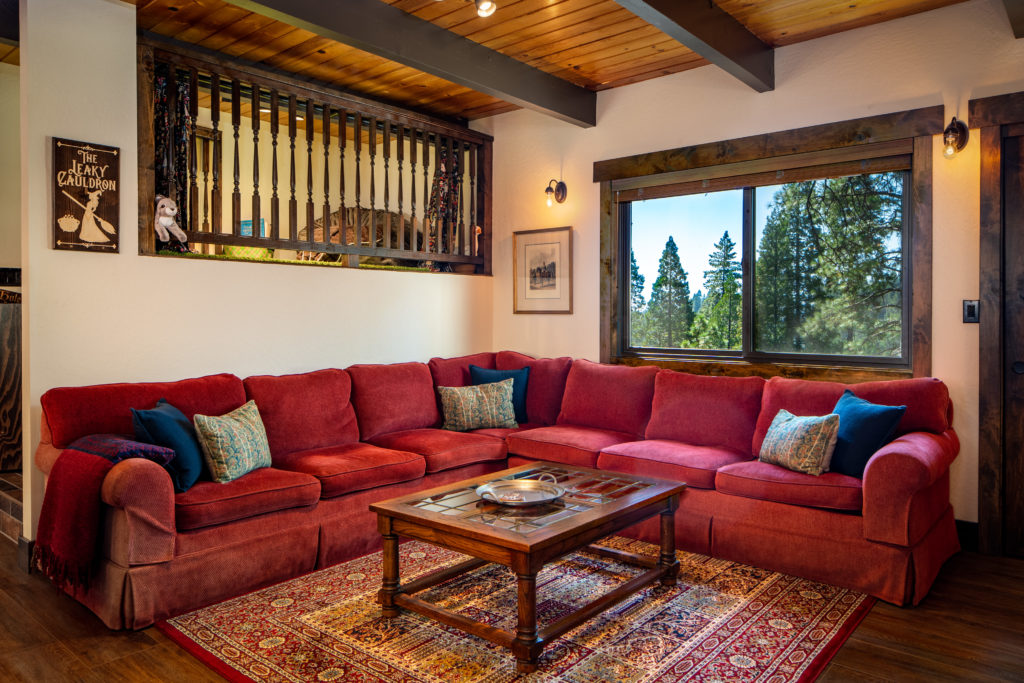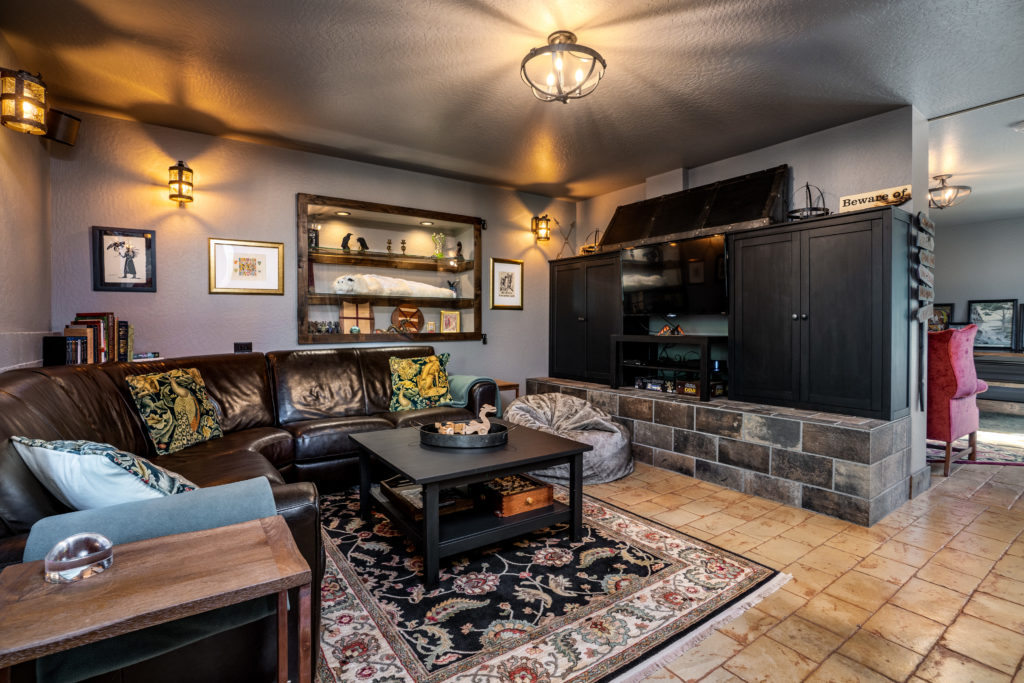 – Open Kitchen with island seating
– Great Hall Dining Room with 10′ long table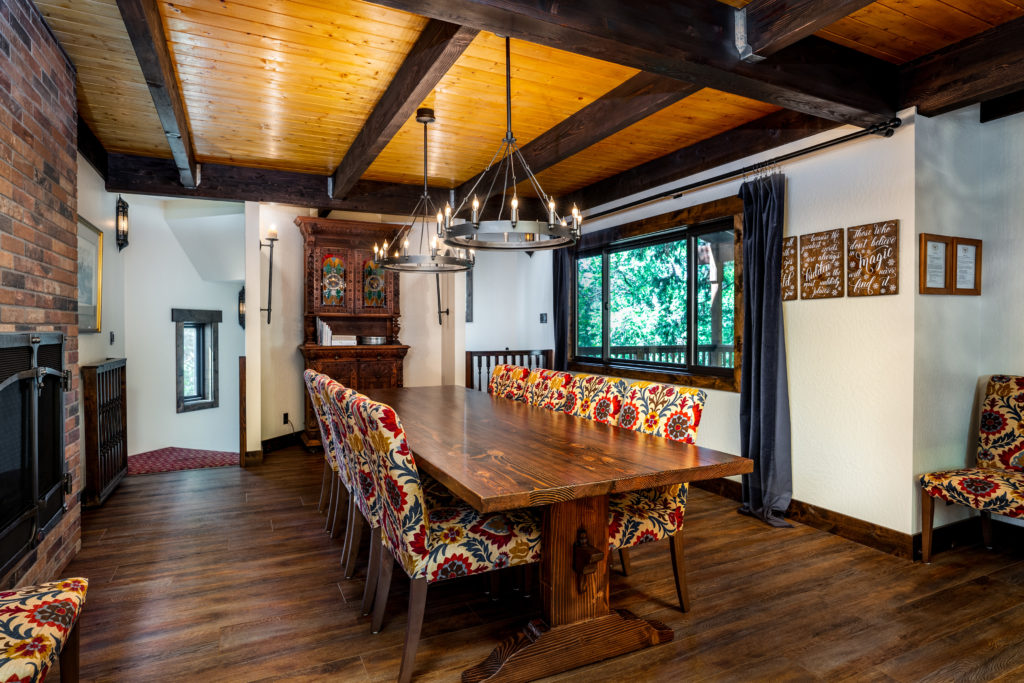 – Downstairs you can relax by the fire in the Dungeon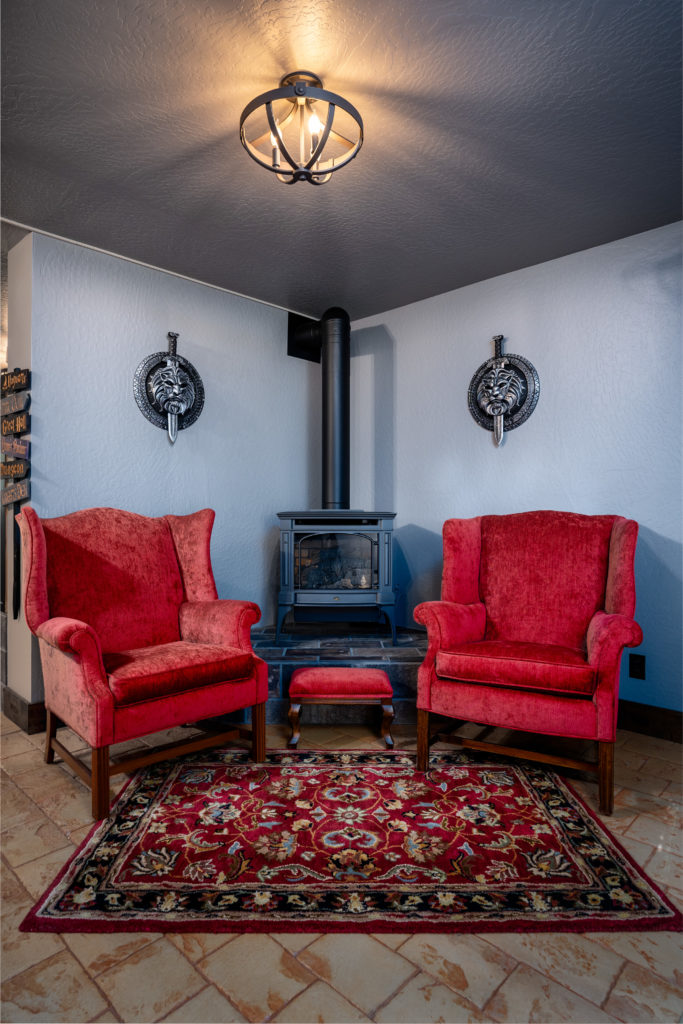 … Or play in the Spare Oom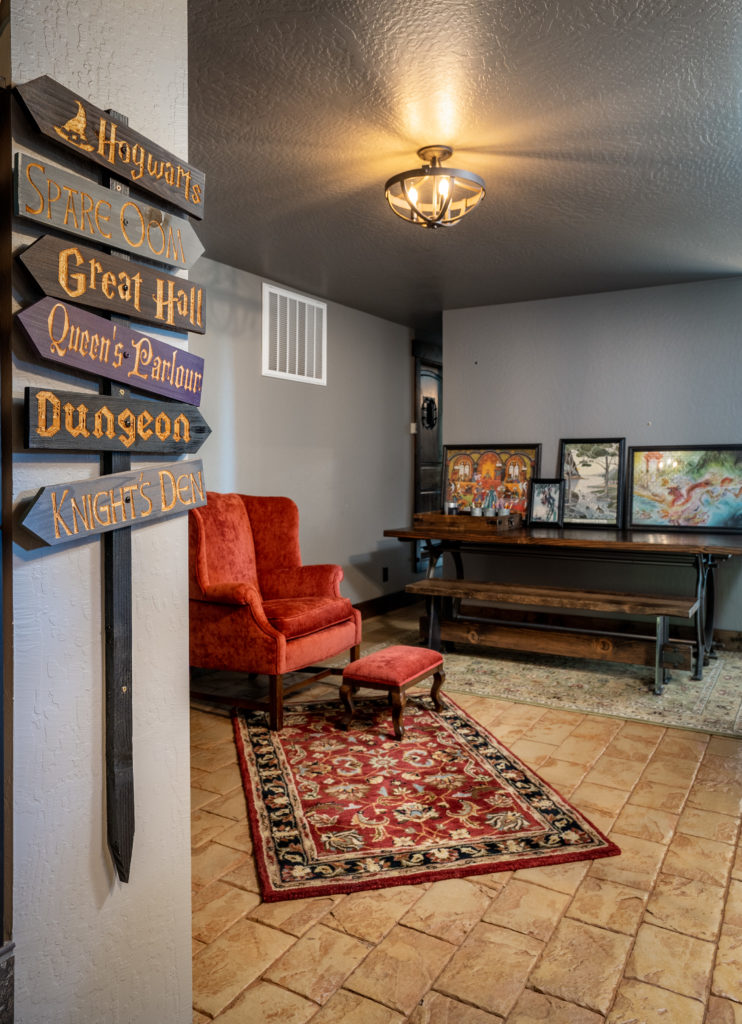 And special places for kids:
– Rabbit Hole interior slide (in reverse, the Beanstalk)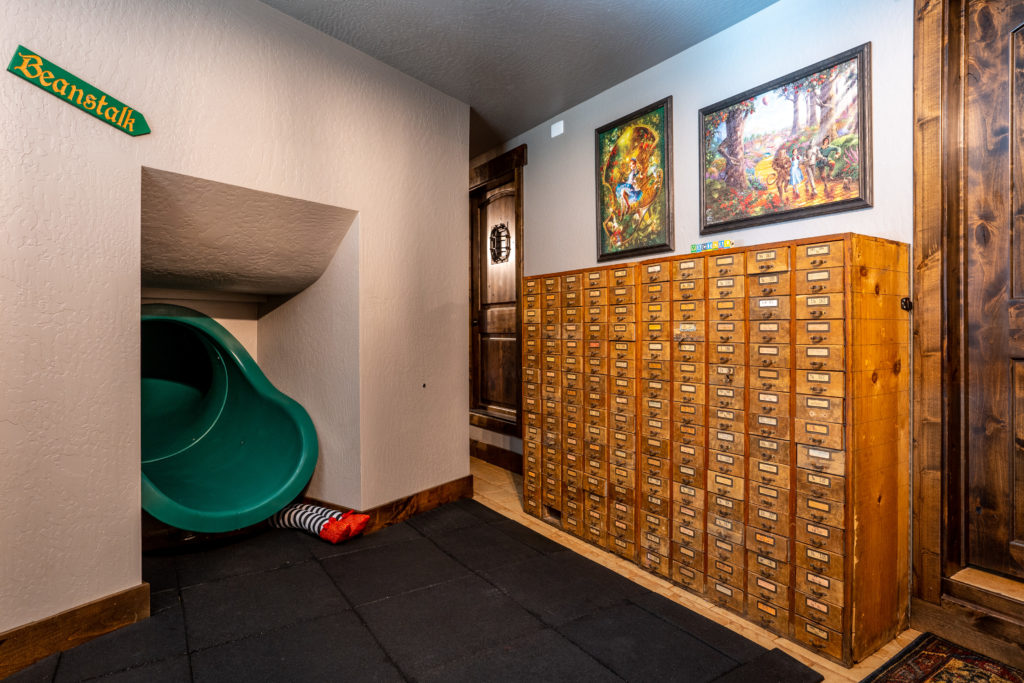 – House Elves' Hideout (behind the bookcase door)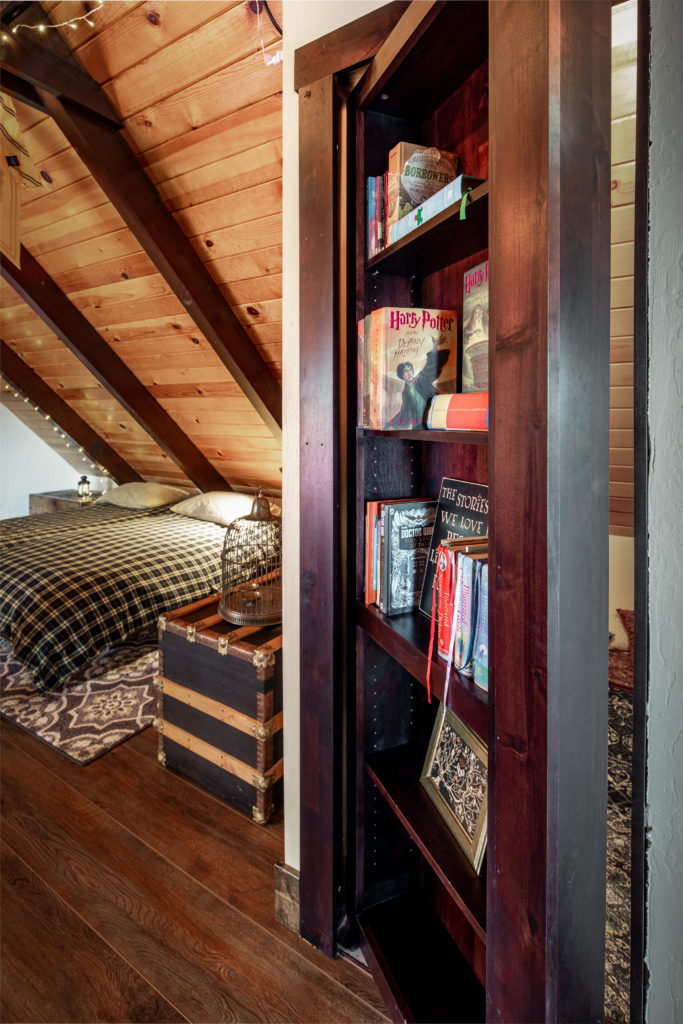 – Alice's Garden (above the Rabbit Hole)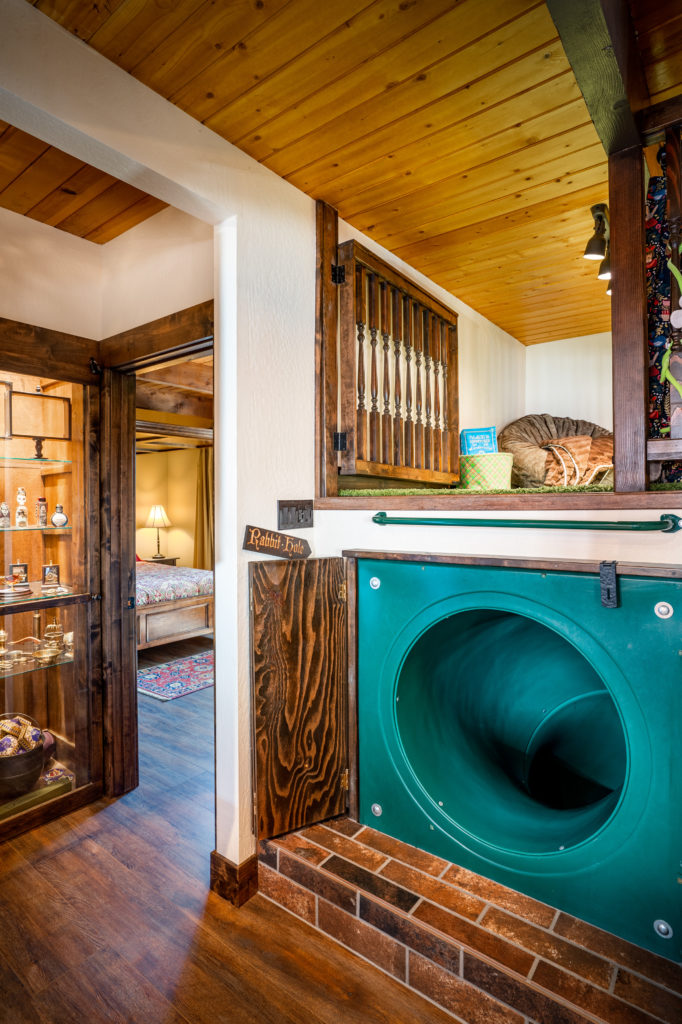 – War Drobe (in the Spare Oom)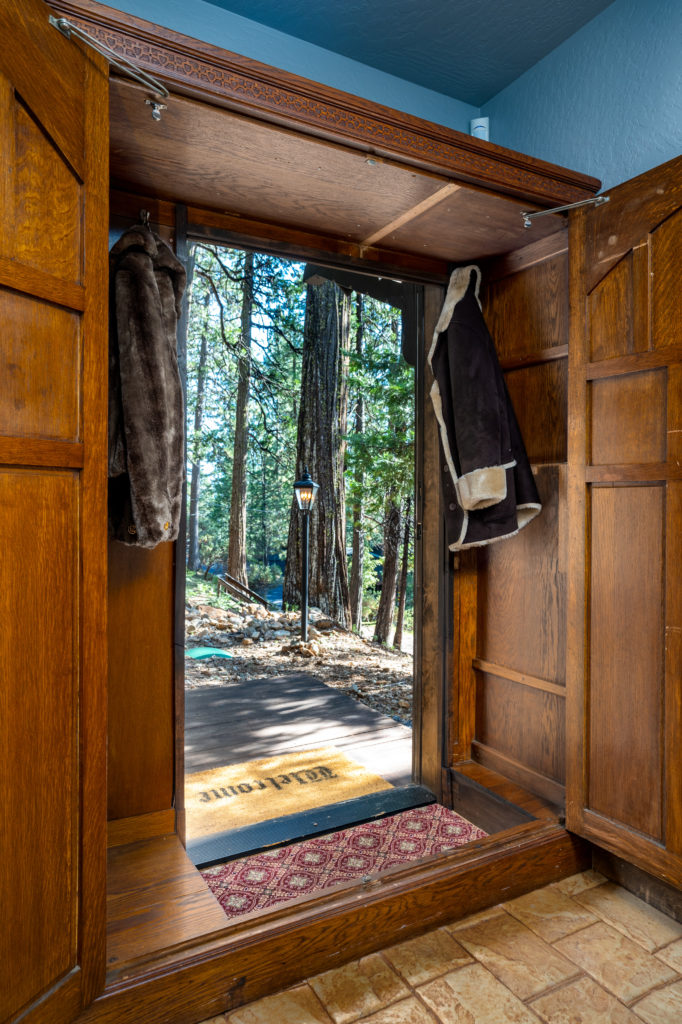 – Harry's Cupboard Under the Stairs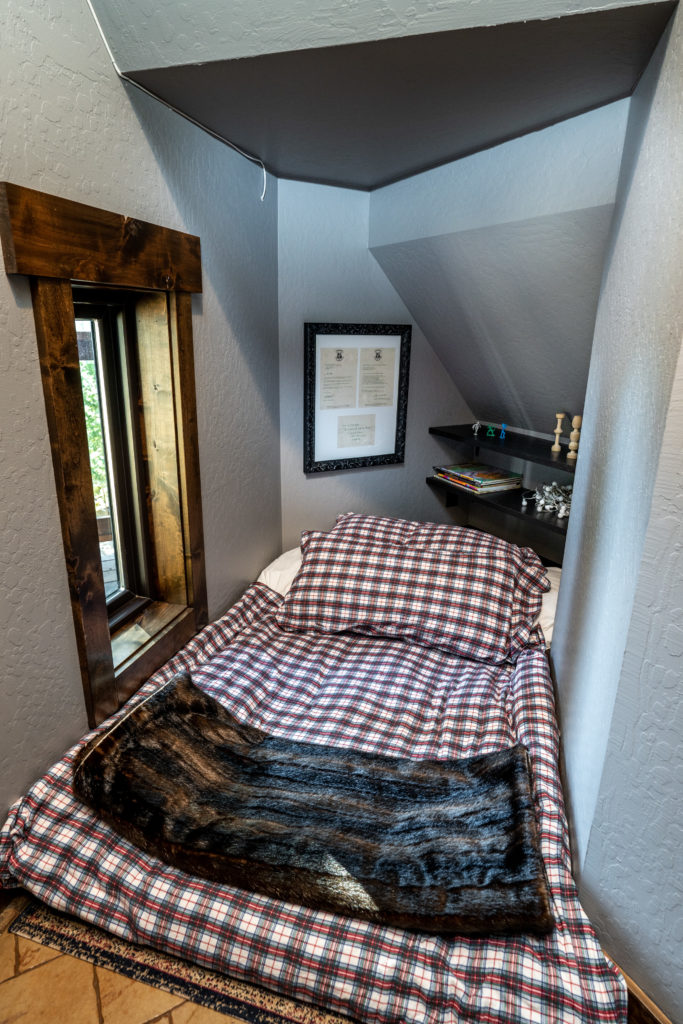 No need to sacrifice modern conveniences:
– WiFi
– 3 Roku TVs have streaming channels and DVD players attached
– 2 gas fireplaces, plus a furnace to heat the 4 bedrooms
– Air conditioner
– All new kitchen and laundry appliances
– Audio speaker system throughout cabin